About the company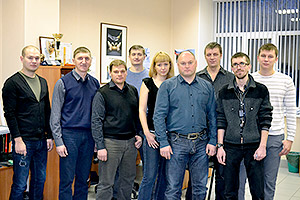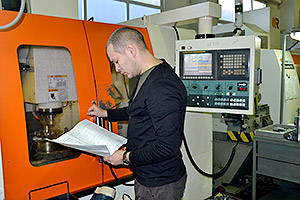 Kama-MSM was founded in 2000. Our activities are aimed at renewing modern updating machinery equipment of Russian enterprises. During our work, analyzing the experience of implementation and application in various enterprises, we have carefully selected the suppliers of cutting tools and machining equipment, basing on such criteria as quality, accuracy, durability, stability, and cost, of course. We provide technical support in new equipment and tools implementation and use, as well as further technological maintenance.
The company employs highly qualified professionals challenging to the most problematic tasks (not only standard), manufacturing tasks are solved at the customer's workplace, with a follow-up technical support.
Our mission is to reduce production costs and final product manufacturing time, to improve the quality of the products and production standards of corporate culture of Russian plants.
We cooperate with more than 300 companies, organizations and institutions in Russia, among them "Perm Engine Company", "Aviadvigatel" Perm, "Reductor-PM" Perm, "Motovilikhinskiye zavody" Perm, "KAMAZ" Naberezhnye Chelny, "GAZ" Nizhny Novgorod, "MPO-Rumyantsev", Moscow, "STAR" Perm, "NOVOMET" Perm, "Izhevsky Mekhanichesky Zavod" Izhevsk, "Proton-PM" Perm, "MMZ AVANGARD" Moscow, "PNPPK" Perm, "ALNAS" Almetyevsk, "ELAZ" Elabuga, "Dalpribor" Vladivostok, "KUPOL" Izhevsk, "Central Design Bureau for automation" Omsk, "LEPSE" Kirov, "AVITEC" Kirov, "Borets Company" Moscow, "Ulan-Ude Aviation Plant", "Votkinsky Zavod", "Tver Wagonostoitelni zavod", "PROGRESS" Samara and many other companies.
We hope to be useful for your company.
Products
Turning tools
Milling tools
Hole-making operations
Precision toolholders and boring systems
Rotary burs
Thread formation tools
Special tools
Measuring equipments and instruments
Sectors
Automobile industry

Aerospace engineering

Machine industry

Energetics

Tools manufacturing

Shipbuilding

Instrument engineering

Advertising structures

Metalware

Medical Industry